Un piccolo gesto giusto...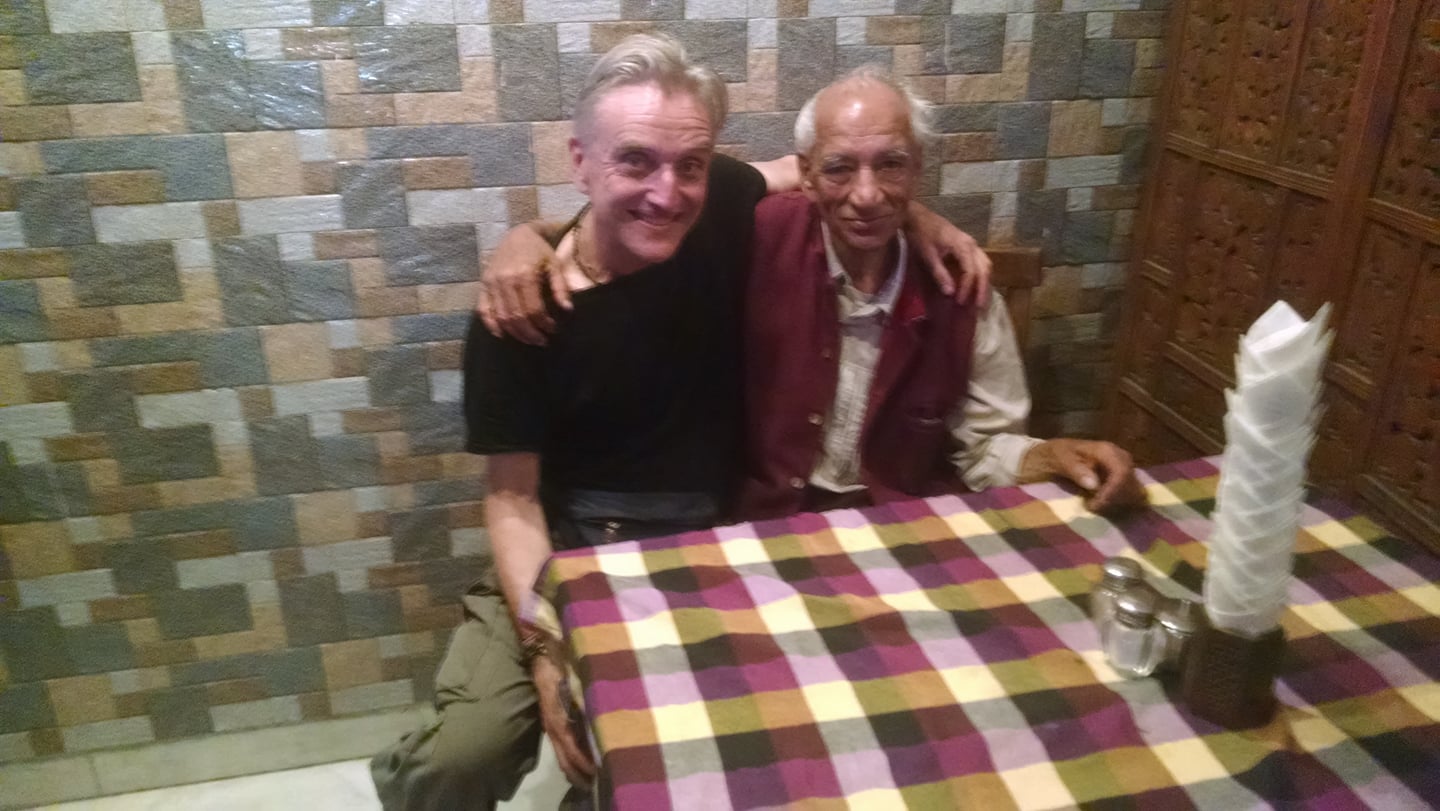 Sai quando incontri una persona sconosciuta e in pochi minuti arrivi a "sentire" di cosa quella persona è fatta? Si, lo sai perché ti è già successo, come è successo a me il mese scorso, sulle strade di Nuova Delhi, dove mi ero recato per un viaggio di cinque settimane.
Certo, voglio raccontarti l'incontro con l'anziano Bhutanese Baldev Singh perché è stato uno di quegli incontri "speciali" che succedono raramente, e quindi degno di nota. Ma soprattutto voglio raccontarti di questo incontro perché voglio convincerti a seguirmi in un gesto: aprire il tuo portafoglio e dare una mano ad una persona speciale.
Ecco la storia: il giorno prima della mia partenza per Roma mi trovavo a passeggiare per le stradine di Pahar Ganj, il centro storico di Nuova Delhi, l'immensa megalopoli indiana con il suo caos di biciclette, auto, fiumi di gente, vacche, risciò, tuk-tuk, e la sua immensa fauna di cani randagi – la reincarnazione peggiore che possa esistere, secondo la cultura Indù (facile immaginare il trattamento riservato a queste povere creature): più intoccabili degli intoccabili.
Mi si avvicina un gentile signore anziano, chiaramente non indiano, e cominciamo a chiacchierare. Dei randagi indiani. Scopro così che il mio interlocutore si chiama Baldev Singh, ha più di 70 anni, e viene dal piccolo paese himalayano del Bhutan, dove ha esercitato per anni la professione di professore di veterinaria e di veterinario "naturale", impiegando rimedi tradizionali, basati principalmente sulle erbe. Una volta giunto al limite d'età massimo previsto per il suo lavoro di insegnante, non esistendo una previdenza sociale in Bhutan, Baldev si imbarca in un'impresa impegnativa: spostare la sua residenza in India, dove spera di poter mettere a frutto le sue competenze di insegnante di veterinaria con degli studenti a pagamento. Lì, a Nuova Delhi, vive da 14 anni, occupando il suo tempo con quei pochi studenti privati che riesce a trovare… e dedicando il resto a curare quei tanti cani randagi affetti dalle più incredibili patologie: ematomi purulenti, tumori di ogni tipo, ferite sanguinanti, ecc. Una galleria degli orrori, che, orgoglioso, Baldev mi mostra mentre mi spiega nel dettaglio come lavora. Foto dopo foto, video dopo video, sotto i miei occhi scorrono decine di povere creature che grazie all'applicazione di rimedi semplici e naturali ritrovano una parvenza di dignità, sopratutto grazie al più semplice dei rimedi, che Baldev distribuisce a piene mani: l'amore per gli animali, la compassione per creature che soffrono sul più basso gradino dell'esistenza.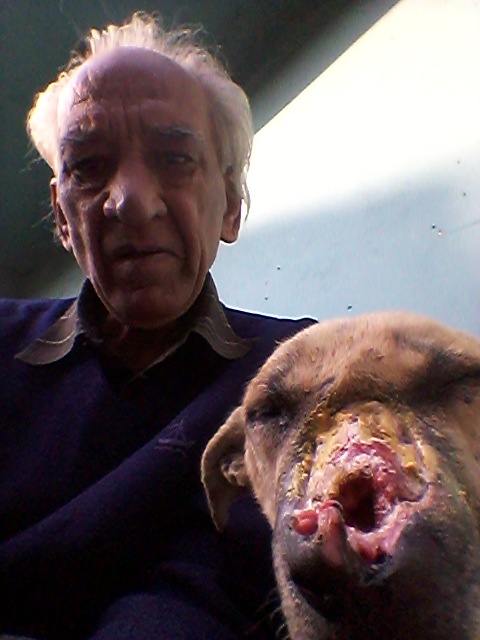 Permettere a Baldev di continuare in questa opera di cui nessun indiano probabilmente si farebbe carico, ne sono convinto, è una "cosa buona e giusta". Perciò decido di contribuire.
E, adesso, chiedo a te (amico, cliente di coaching, collega, o anche semplice lettore del blog) di fare lo stesso: aprire il portafoglio e cliccare sul link paypal qui sotto.
Anche una piccola cifra può aiutare. Sarà mia cura inviare tutte le cifre ricevute a Baldev, a Nuova Delhi, ed informare tutti i donatori su questa pagina delle cifre inviate.
Aiutami ad aiutare Baldev, aiutiamolo a continuare nella sua opera di ridurre la sofferenza dei randagi di Nuova Delhi.
Grazie fin d'ora!
Angelo
(PS qui sotto, lo scambio di email con l'indirizzo di Baldev per chiunque volesse contattarlo direttamente ed alcuni video del suo lavoro).
 -----------------------------------------------
Il 2018-03-09 15:54 balow singh This email address is being protected from spambots. You need JavaScript enabled to view it. ha scritto:
Hello my dearest friend Angelo, I am am SORRY as you told me in your note that you have been suffering from fever couple of days and now you are feeling beter with comfortable body and you have joined your duty to start your coaching work It is your great job with full of respect in the society.
Any way Dear Angelo thank you very much your loving sympathy also I thank the team of your teacher friends , they would like to sharing some funds for my marvellous work with sickness Animals.
Dear Angelo as I told you,since 14 years passed that I am working with sickness Animal but now I am retired person that i am teaching private lesson some students but not well paid job, I am living in the simple life I have not other source of income, but very small part of my income is going to help the serious sickness Animals. Dear Angelo I have seen some people , they have big money, not sharing the love with sickness dogs lying down in the street area to waiting for healing also waiting for food , result of serious dogs, they died in the street with sickness problem. I have helped many serious dogs with problem of cancer, problem hematoma, problem of tumors cancer and help paralysis dogs. It is my great wish that I want to help more dogs but I have no other source income.
Any way Dear Angelo I AM SENDING YOU SOME PHOTO OF ANIMALS TO LOOK MY MARVELLOUS WORK WITH ANIMALS I AM SENDING YOU MY BEST WISHES TO
YOU WITH FRIENDLY LOVE FOR YOUR BEST OF HEALTH AS WELL MY BEST WISHES YOUR ALL FAMILY MEMBERS ALSO BIG WISHES YOUR ALL TEACHERS FRIEND
LOVE AND LIGHT WITH BIG HUGS FROM  BALDEV
Il 2018-03-09 17:11 balow singh This email address is being protected from spambots. You need JavaScript enabled to view it. ha scritto:
Dear friend Angelo ,I am telling you let you that I am send you two my vedeo photos that I am working with two dogs one dog skin allergies to applying  medicine on the body of the dog and second one a small puppy dog a paralysis in his back legs to helping the small dog for recovery of paralysis with natural medicine. There two other photos one dog face energy and second one dog  tumour on his body. Please cheak out two other photos attachments with your photo as you send me about your work of communications coaching.
All the best
Friendly love from Baldev
Il 2018-03-18 13:09 balow singh This email address is being protected from spambots. You need JavaScript enabled to view it. ha scritto:
My dearest friend Angelo, it is my  wish for you that you will fine with best of health as well your all family members will also fine with best of health and every thing will be going well in your life and you having wonderful time in your teaching job I have seen your your beautiful photo to looking power of light in your respected face. Dear Angelo I will feel very happy if you send me your family photo I really very SORRY to asking you that I am waiting your lovely note. Dear I really very much respect your sicerely friendship but I do not want to bring any misunderstanding in your  sincerely friendship, I really very much regards of your loving sympathy
All the best
Friendly love with big hugs
From Baldev